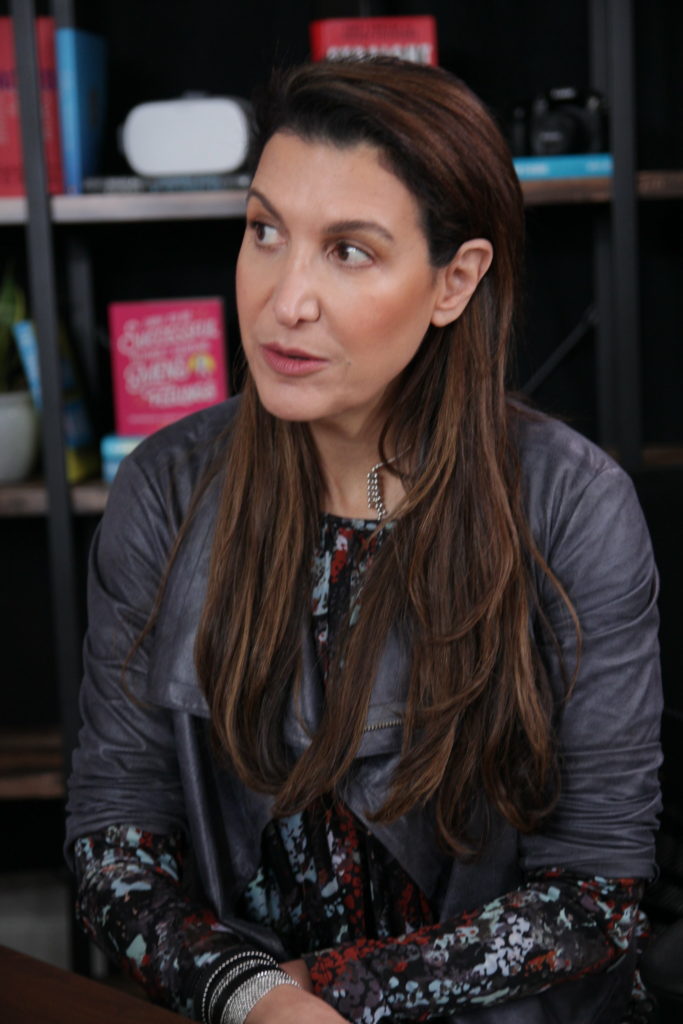 Tina Sharkey's resume speaks for itself. A savvy entrepreneur who has built a career leading social-minded businesses, Sharkey is also a passionate investor in the startup sector and co-chair of the board of directors of Brandless—a people-first digital marketplace she co-founded to offer high quality products at fair prices to people of all income levels.
Sharkey was an early proponent of businesses that built online communities. She was a co-founder of iVillage, a leader of AOL's Networks and Community division, and previously served as the chairman and global president of BabyCenter. Sharkey is routinely interviewed on podcasts and by magazines like Forbes and Entrepreneur about her insights into successful entrepreneurship and building a brand in the digital age. Below, you can find five of her most important pieces of advice for startup founders who hope to leave a lasting impression on consumers and build an enduring brand.
Fast-paced problem-solving is key.
Every talented entrepreneur is a problem-solver by nature. The path to establishing a thriving startup is beset with challenges, and how well an entrepreneur overcomes them determines how successful their venture will be. This requires entrepreneurs to be creative and adaptable, and to have a knack for critical thinking.
Sharkey notes that the ability to act quickly and decisively is an important component of problem-solving in entrepreneurship. In a Forbes interview, she recommended that "[i]f you try one strategy that doesn't work, try another one. Test, and test, and test. Try, and try, and try. And then when you see something that actually has a positive experience, drive a truck through it."
You can't be above rolling up your sleeves.
Success in entrepreneurship will never come to someone who isn't willing to work hard. There are no shortcuts to building a strong business, and the most talented founders wear many hats at first. To do well as an entrepreneur, you must always be prepared to switch gears—even if it means doing smaller, less prestigious tasks when needed.
According to Sharkey, some of the biggest indicators of success in an entrepreneur are "grit, determination, and relentless pursuit of their ideas." An entrepreneur who will achieve their goals is someone who isn't content to wait around for other people to get things done for them. Instead, they choose to roll up their sleeves and help wherever they can.
Put people first.
In a digital world where many of our interactions happen over the internet, it's more important than ever that entrepreneurs be aware of the importance of treating people with dignity—both in and outside of the startup environment. Putting people first is not only good for the larger community, it's good for business. This principle is especially true today, as Millennials and Gen Z'ers tend to prefer companies that treat their employees well and contribute to some social good.
Sharkey's professional history demonstrates a longstanding commitment to the community-first approach to business. On the importance of focusing on people in business, she has said she believes in "the idea of connecting people around the most basic things, treating them with respect and gratitude and hope." This mindset in an entrepreneur can drive a form of loyalty that can't be purchased.
Don't take feedback as criticism.
Being an entrepreneur is a singular opportunity to do something professionally that genuinely matters to you. Because of this, it is also an area of business where people are likely to become angered or offended when someone critiques their business—even when the criticism is meant to be helpful.
In an interview with Entrepreneur, Sharkey explained that the best advice she's ever heard is to "take feedback seriously but not personally." People who become extremely successful in the startup world constantly look for ways to improve, and these opportunities for improvement are often found through constructive criticism. In the same Entrepreneur interview, Sharkey noted that entrepreneurs must learn how to "depersonalize" feedback if they hope to use the valuable tools for improvement that constructive criticism can provide.
Setting your focus on the long term can help prevent burnout.
Building a successful startup never happens overnight. It takes grit and determination to strategize, evaluate, problem-solve, and recalibrate day after day in pursuit of steady growth. The high-stress nature of the startup world naturally causes burnout, and founders who measure their progress by what they get done in a day often feel like they never accomplish enough.
One of the most important things that successful entrepreneurs do to shield themselves from burnout is to look at their company from the vantage point of the year, rather than a single day. In a Forbes interview, Sharkey told one reporter that "mapping her goals against a broader time horizon" prevents her from focusing on the day-to-day grind that can leave her feeling like she "never actually accomplish[es] what [she] want[s] to accomplish."
Featured Image by TechCrunch | Flickr